Pokemon Sales
WELCOME! ♥
sales post granted by
denkimouse spring 2010
last updated: december 18, 2010
::info::
~ i ship from
LAS VEGAS, NEVADA USA
~ i live in non-smoking, but pet-friendly house; items will be cleaned before shipping
~ feedback post is
here
::policies::
~ currency is in
$$USD$$
~ accepted payments:
PAYPAL
preferred, ask about money orders
~ ask for
QUOTES
before committing to a sale
~ i will hold items for
7 DAYS
; i will hold longer if you commit to buying the item.
~ haggling is ok, but i have the right to refuse
~ (partial)trades: i'm currently interested in espeon, munna/musharna & drowzee/hypno items. no wishlist yet, but show me what you got :]
~ no retracting offers/bids! this is a community rule & will result in negative feedback. like i said, ask for quotes before committing.
::shipping & fees::
~ buyer pays for handling, materials & shipping
~ i will ship
domestically & internationally
~ i default ship
USPS First Class
(delivery confirmation added to orders $15+)
~ i am not responsible for items after they ship. if you require insurance i don't mind adding it at an extra cost.
~ i ship on
FRIDAYS & SATURDAYS
~ remember to put your
USERNAME
in your note when using Paypal.
----------------------------------------
AUCTIONS/OFFERS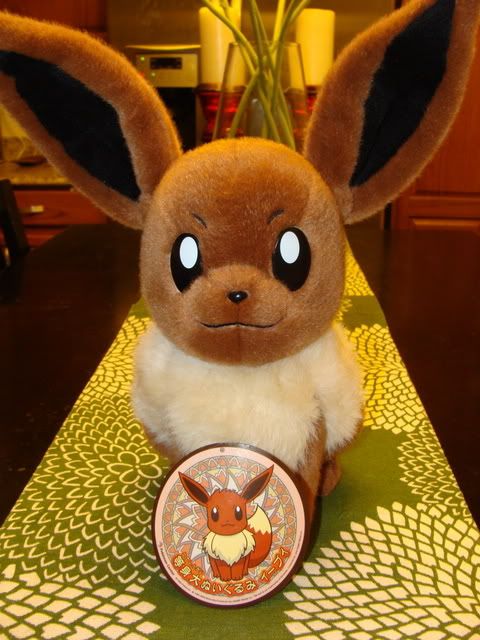 Pokemon Center 2009 Eevee Promotion 1/1 Scale Plush
- tag is detached, but will be included with the plush
- in otherwise mint condition
- shipping for this will be insured
- feel free to ask questions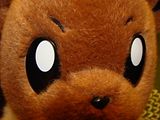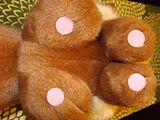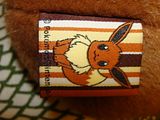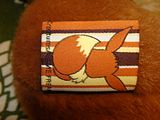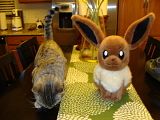 - bids will start at $100 + shipping costs
- BIN is $250 shipped ANYWHERE
- auction will end Friday DECEMBER 17, 2010 - 11:59PM PST (GMT -8)
- no sniping. the 5 minute community rule will apply here.
- item will be shipped when payment is received. the sooner you pay, the sooner i'll ship.
- i will accept a payment plan; terms will be discussed.
current high bid:
$150
__sasami__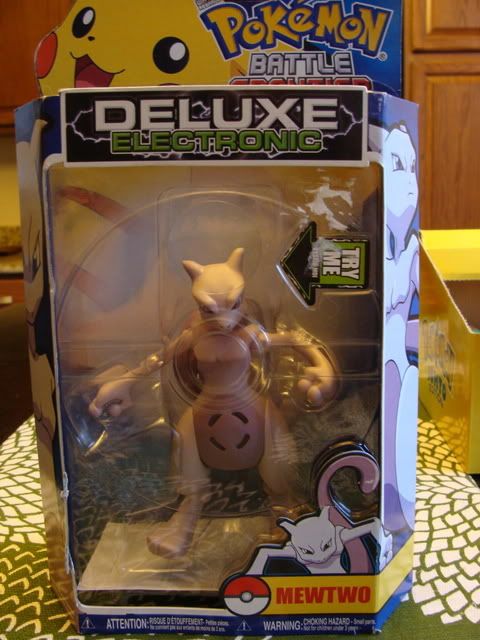 JAKKS Pacific Pokemon Battle Frontier Series 2 Deluxe Electronic: Mewtwo Action Figure
- NIB, though the box has slight wear
- the figure however has a mark on its head from the "Try Me" hole :P
- sounds still work though!
For a video of him making the sounds click HERE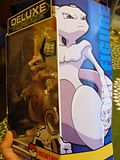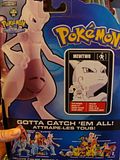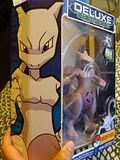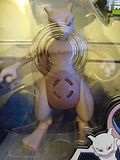 - offers will start at $10 + shipping
- i will take offers until Thursday December 16, 2010 - 11:59pm PST (GMT-8)
current offer:
$10
hicke_chan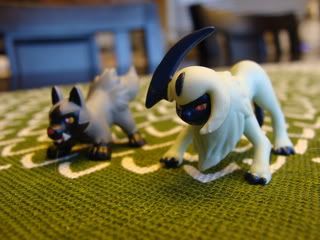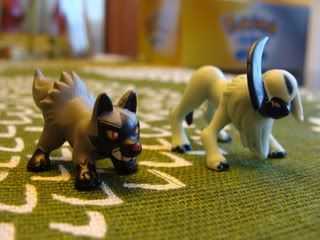 HASBRO Poochyena and Absol Mini Figures
- about 2" each
- very slight mark on Poochyena
- offers for each start at $2
- if the offers reach $4+, shipping will be FREE (for that item, I will discount a larger order if you add items)
- i will take offers until Thursday December 16, 2010 - 11:59pm PST
Poochyena current offer:
$4
echizenakira
Absol current offer:
$2
hicke_chan
----------------------------------------
SALES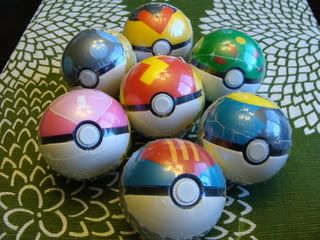 Jakks Soft Pokeballs - Johto Edition:
$5
each or all 7 for $32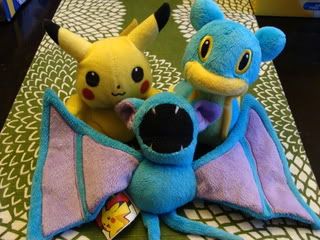 PLUSH -
$1
, either loved or no hang tag
SOLD: East Shellos, Zubat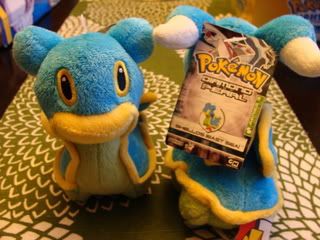 PLUSH - $2 NWT East Shellos
SOLD!
PLUSH -
$3
Sneasel (NWT)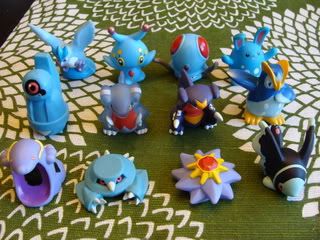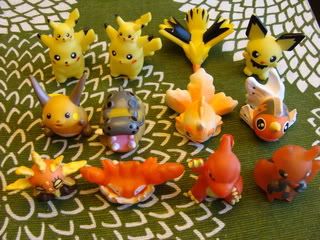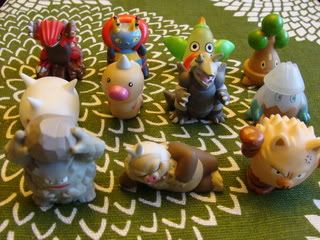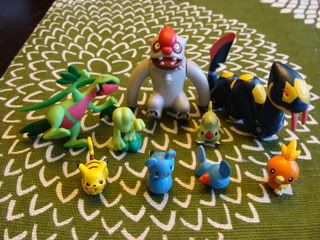 KIDS & FIGURES -
ALL $1 EACH
, ask about condition
SOLD: Articuno, Gabite, Both Pikachu w/Lil Pikas, Zapdos, Kricketune, Snover, Larvitar, Garchomp, Aggron, Swalot, Charmeleon, Raichu, Silcoon, Weedle, Graveler, Prinplup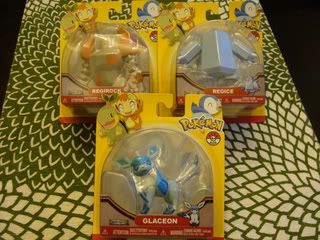 JAKKS figures -
$4
Regirock, Regice
$6 Glaceon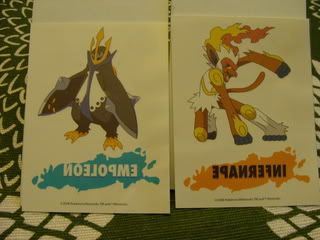 TATTOOS -
$1
each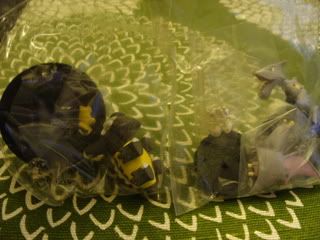 NIP Zukan -
$7
Bastiodon line,
$8 Aerodactyl & Togepi line (no Togekiss)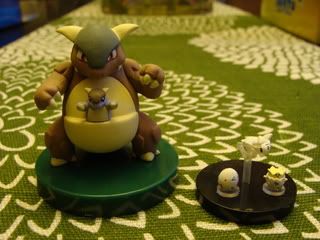 OPEN Zukan -
$6
Kangaskhan (baby in pouch)
$4
Togepi line (no Togekiss)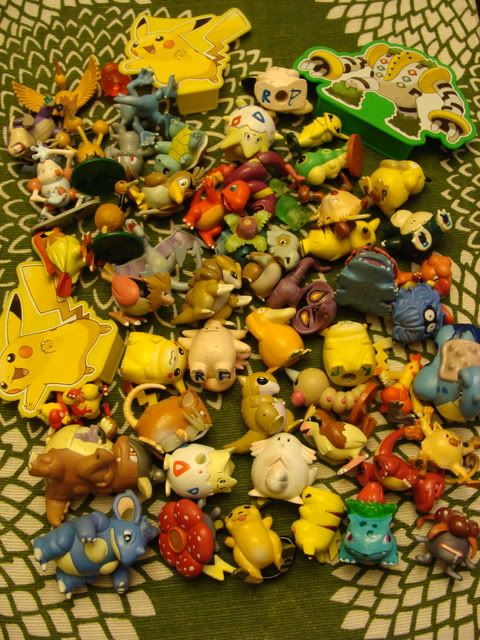 ASSORTED TOMYS/FIGURES/STUFF - ALL
$0.50
Each, 3 for
$1
, or 1
FREE
with every order of at least $3, ask about condition (note: most are loved & have the previous owner's initials)
SOLD: Aerodactyl, Weedle, Cubone, Magby, Ekans, Kangaskhan, Doduo, Dodrio, Charmander, Charmeleon, Farfetch'd, Caterpie, (bottom) Togepi